Job Duties:  Degenkolb Engineers in San Francisco, CA delivers customized structural engineering solutions for clients in the healthcare, higher education, advanced technology, and construction industries. We are seeking Design Engineers to perform engineering duties in connection with the design, construction and maintenance of building structures, and facilities. Individuals will work independently with limited direction from senior technical staff and will apply advanced theoretical knowledge of civil and structural engineering principles and concepts to perform the duties of the position.
Job duties and responsibilities will include the following:
Plan, coordinate, schedule and organize detailed phases of structural engineering projects.
Provide coordination of engineering work with BIM/CAD specialists.
Perform and review structural calculations and analysis for new building design to California building codes.
Perform seismic evaluations of existing buildings and seismic rehabilitation.
Plan, organize and prepare written reports for building evaluations and structural studies.
Participate in client and design team meetings as well as plan review and approval processes.
Perform detailed structural calculations.
Effectively interact with clients and project team members.
THIS POSITION DOES NOT SUPERVISE ANY OTHER PERSONNEL
Minimum Requirements: 
Master's degree in Structural or Civil Engineering, or any related Engineering field of study, plus at least two (2) years of experience in the job offered or in any related position(s).
Position also requires a California Professional Civil and/or Structural Engineering License.
Qualified applicants must also have demonstrable experience, skill, proficiency, and knowledge of the following:
1.Demonstrated experience and knowledge in the seismic design, seismic evaluation and retrofit of existing buildings in regions of high seismicity.
2.Demonstrated proficiency or aptitude with one or more of the following computer analysis technologies: PERFORM 3D, ETABS, SAP, RISA, RAM, or SAFE.
3.Demonstrated proficiency or aptitude with one or more of the following data management software programs: Python, Rhino, or Grasshopper.
4.Designing steel, concrete, masonry, and wood structures.
5.Demonstrated ability to perform detailed calculations, to work independently with limited direction from senior technical staff, and to interact effectively with clients and project team members.
No travel required; work for home (WFH) benefit available, on a limited basis.
Additional Information:
·       Job Site:  375 Beale Street, Ste.  500, San Francisco, CA 94105
·       Applicants may apply through the following link:  https://recruit.hirebridge.com/v3/application/applink.aspx?cid=6099&jid=585985
·       EOE.
Must be legally authorized to work in the United States without sponsorship
Degenkolb Engineers has adopted policies and procedures that reflect our values of service, respect, and integrity with an understanding of the unprecedented situation posed by the coronavirus to society and business operations. Our employees have embraced vaccination where able, with a greater than 90% adoption. We continue to monitor and comply with all federal, state, and local ordinances regarding the pandemic.
If you have questions about our work strategies and procedures, please inquire of your Degenkolb contact.
Meeting client requirements for vaccination and testing: Degenkolb is working closely with all staff to meet client requirements regarding vaccinations, testing, and on-site work. Internally we are assigning a project manager for each client, who is responsible for understanding the requirements and proactively communicating those requirements to staff while reviewing staffing needs to ensure compliance.
Vaccination requirement for visiting a Degenkolb office: If you are a non-employee visitor to a Degenkolb office, we require proof of being fully vaccinated. Please show your digital or paper vaccine card to the Degenkolb host of the meeting; this can be done via email in advance of the meeting [recommended] or in-person as you enter the office. If you are unvaccinated or have not completed your course of vaccination, we ask that you meet with us remotely.
Vaccination requirement for employees working in a Degenkolb office: If you are an employee who wishes to work in an office, we require proof of vaccination be provided to corporate counsel. Information on how to provide proof of vaccination is available on our internal Coronavirus page.
Vaccination requirement for remote working employees: You do not currently need to be vaccinated to work remotely; however, you may be required by law or a client's requirements to be fully vaccinated to work at their facility. For employees who are fully vaccinated and wish to be considered the same by the firm, please provide proof of your vaccination status to the firm's corporate counsel. Information on how to provide proof of vaccination is available on our internal Coronavirus page.
Masking optional in the office: Employees and visitors that have provided proof of being fully vaccinated per our policies, are not required to wear a mask/face covering while in a Degenkolb office.  This procedure may be affected by governmental ordinances. In all instances, persons desiring to wear a face covering may do so.
Masking in building common entrances and amenities of our buildings: Degenkolb operates offices in many metropolitan areas of the Western United States.  These office buildings are currently requiring masking of vaccinated and unvaccinated individuals in all common spaces such as building lobbies, bathrooms, and elevators.
New hires: Newly hired individuals will be given the opportunity to provide proof of vaccination status in accordance with the above procedures.
A note about our post-pandemic future: Degenkolb Engineers has been fortunate to be able to operate productively and efficiently throughout the challenges of the pandemic with a primarily remote workforce. We continue to be flexible and pivot as conditions change. We anticipate a post-pandemic future with a hybrid workforce, where employees both work in-office and remotely; one where each employee finds a model that serves their professional and personal needs while continuing to serve our clients, partners, and coworkers.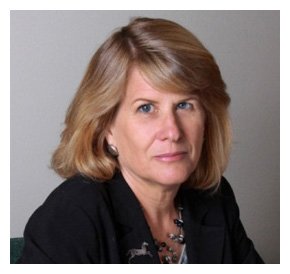 Degenkolb Engineers is excited to announce that Lauren Evans has been appointed as an External Director. Lauren brings more than 38 years of industry experience, with 27 years of experience as Founder, CEO, and Chairman of Board of Pinyon Environmental. Pinyon Environmental is an environmental consulting company based out of Lakewood, CO, which has over 70 employees and has worked on over 5,400 projects in 48 states throughout the U.S. Lauren is a leader in the engineering community, having served as Vice Chair on the board of the American Council of Engineering Companies (ACEC) and as a steering committee member for Engineering Change Lab USA. Lauren is a graduate of the Colorado School of Mines, where she studied geological engineering.
"Lauren brings her entrepreneurial spirit from starting her own business and business acumen from growing her business to its current level of success to our Board for the benefit of our shareholders. We are excited to have her join us," said Stacy Bartoletti, Degenkolb CEO.
During this challenging and uncharted time, Degenkolb Engineers wanted to help the doctors, nurses, healthcare support workers, and hospital cleaning staff who represent some of the frontline workers in the coronovirus pandemic efforts.
We undertook a fundraising drive to raise money for two organizations: Direct Relief and Operation: Shields Up. Direct Relief provides meaningful support to front-line healthcare workers, while Operation: Shields Up is 3D printing hospital-grade face shields for medical professionals.  Our employees contributed more than $11,000 and the company matched $10,000 for a combined $21,800.45  to support the chosen charitable operations.
"When the Coronavirus situation is behind us and we are looking back at this time, I believe we will look back and be very proud of how we came together as a firm to support each other." – Stacy Bartoletti, CEO
If you'd like to make a donation to either one of these worthy organizations, please do so:
As we navigate the daily changes regarding COVID-19 response needs, Degenkolb Engineers is working to meet our clients, partners, and employees needs. We believe that open and collaborative communication is the key to keeping our projects and clients informed throughout this challenging time. All of our staff currently has the option to work from home or a location where they feel best able to practice social distancing.
While most of our employees have chosen to work outside of the office, our offices are still providing services for all projects. We are committed to serving our clients project needs and protecting the health of our employees and teaming partners by:
Reducing site visits.
Conducting all meetings through video or phone conferencing.
Providing electronic and print documentation.
Communicating through all available channels.
While keeping our staff safe and reducing the spread of COVID-19 within our communities, we remain focused on maintaining project commitments and responsiveness. Please reach out to any Degenkolb employee through email or phone if you need our assistance.
Issued Sept. 4, 2018
Acquisition expands Sacramento presence and adds core expertise
San Francisco based structural engineering firm Degenkolb Engineers (Degenkolb) and Sacramento based structural engineering firm Barrish Pelham Consulting Engineers (Barrish Pelham) signed a Purchase Agreement and will close the acquisition on October 1, 2018. Barrish Pelham's 22 employees will join Degenkolb, which will now have 180 employees in seven offices. The current Barrish Pelham's Principals will serve in the same capacity with Degenkolb.
The acquisition expands Degenkolb's Sacramento presence while increasing its portfolio and experience in the K-12 education market and forensics investigation. Degenkolb will operate in Sacramento as "Barrish Pelham, a Degenkolb Company."
"This is a great time for Degenkolb and Barrish Pelham. As firm's we have collaborated in the past, sharing staff on projects and working together through the Structural Engineers Association of California and Applied Technology Council. The Barrish Pelham staff embodies the same Degenkolb values of service and excellence that our clients have come to expect and we'll now have that resource in the greater Central Valley region, " stated Degenkolb CEO, Stacy Bartoletti.
Barrish Pelham is a 73 years old structural engineering firm headquartered in Sacramento, California, with strong portfolios of forensics investigation, reconstruction engineering for damaged buildings, educational and healthcare facilities. Since October 2017, Jason Scanlan has served as President; and Stephen Pelham has served as Chairman.
"We have known, worked with, and respected Degenkolb Engineers and their leadership for many years. This is the next logical step in continuance of Barrish Pelham's expertise, integrity, and service to our clients. Barrish Pelham is truly excited to join the Degenkolb family extending both the bandwidth and expertise of locally based structural engineering services in California's Central Valley," stated Barrish Pelham Chairman, Steve Pelham.
Degenkolb previously opened a small Sacramento office and those employees will join the Barrish Pelham staff in a combined office at 3001 E. Street, Sacramento CA 95816.
Degenkolb Engineers is a San Francisco headquartered structural engineering company. Founded in 1940, Degenkolb Engineers' practice reflects more than seven decades of commitment to technical expertise, exceptional client service through close collaboration, and life-long learning. Our award-winning structural designs have saved clients hundreds of millions of dollars and are delivered by taking full advantage of our expertise and experience.
For further information contact: Laurie Lumish, Director of Marketing, llumish@degenkolb.com, 415.354.6416
 
Daniel Zepeda with his SEAOSC Presidential Certificate of Appreciation; Garrett Hagen with his 'Young Engineer of the Year' award; Matthew Barnard with his SEAOSC Presidential Certificate of Appreciation
Degenkolb Engineers takes pride in the fact that we are actively engaged in the structural engineering community. Recognition of our accomplishments was celebrated along with the "best of the best" of our profession at the SEAOSC Annual Awards Presentation and President's Dinner earlier this month.
Garrett Hagen, Project Engineer was named Young Engineer of the Year in recognition of his outstanding contributions to SEAOSC, to the SEAOSC Existing Building Committee where he has taken on the co-chair role, and his involvement in Young Members. Garrett's exemplary professional activities include:
Chair of ACI 369D (committee that updates concrete wall provisions in ASCE 41)
Presented "Principles of ASCE 41" at SEAOSC Winter Education event
Serving on an ATC (FEMA-funded) review panel for updates to the standards for existing buildings
Helping to develop SEAOSC pre-Northridge Moment Frame Retrofit Design Guide
Working with Southern California cities to assist with the implementation of retrofit ordinances
Other well-deserved awards included the recognition of Principal Daniel Zepeda's contributions with a SEAOSC Presidential Certificate of Appreciation for his Mexico City post-earthquake reconnaissance work. Principal Matt Barnard received a SEAOSC Presidential Certificate of Appreciation for the reorganization and strategy work that he has been doing as a Director of the Board.Congratulations to all.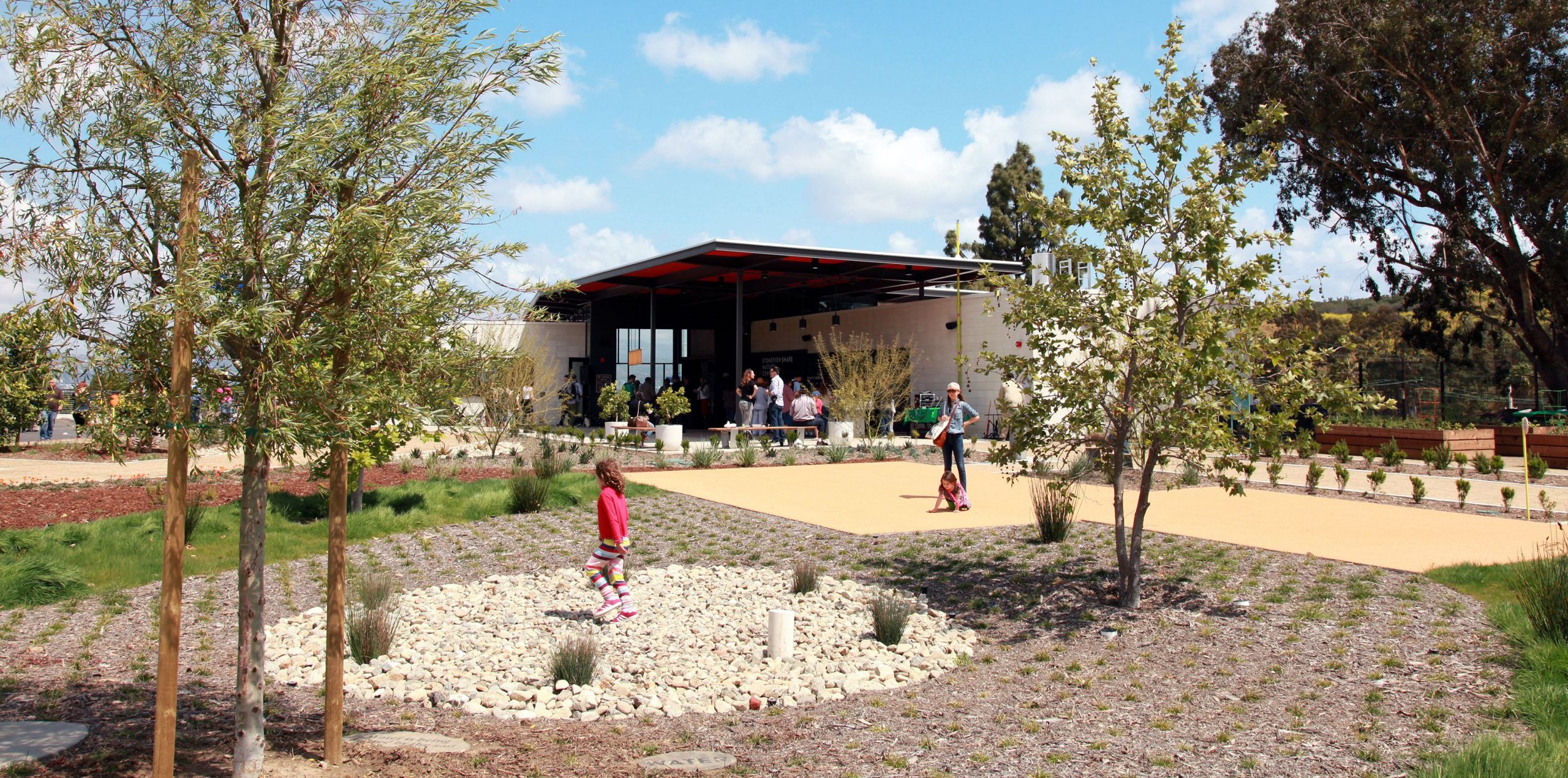 On May 17th, the Stoneview Nature Center was awarded the Design Distinction and Design Excellence awards by the Design-Build Institute of America. Degenkolb Engineers is proud to have been a member of the design-build team with Ledcor Group and EYRC Architects that delivered the Stoneview Nature Center in Culver City, CA on behalf of the County of Los Angeles. The grand opening of this urban sanctuary took place on April 8, 2017. 
Nestled in Blair Hills, the building's lobby frames a picturesque view across the Los Angeles basin from the Santa Monica Mountains to the Hollywood Hills. The nature center serves as a key node in the "Park to Playa Trail", a planned corridor that will eventually connect state, county, and city parks into a continuous trail from Playa Del Rey to Baldwin Hills. The nature center celebrates and inspires healthy living on what was once a brownfield site. EYRC Architects, civic artist Fallen Fruit, and landscape architect AHBE collaborated to integrate fruit throughout the project including themed garden spaces, artwork and the outdoor food preparation and demonstration area. 
The Stoneview Center itself is a distinctive and attractive structure. The expression of the structural elements is integral to the dramatic effect of the building's design.  Thoughtful use of the structure as aesthetic design components includes: the exposed structural steel framing both on the interior and exterior of the building; the exposed, painted metal deck; and the stack-bond masonry walls and beams. The most significant structural feature is actually hidden in plain sight; underneath the building is a mat foundation that accommodates the challenging soil conditions and the immediately adjacent Newport-Inglewood fault that crosses through the property close to the building.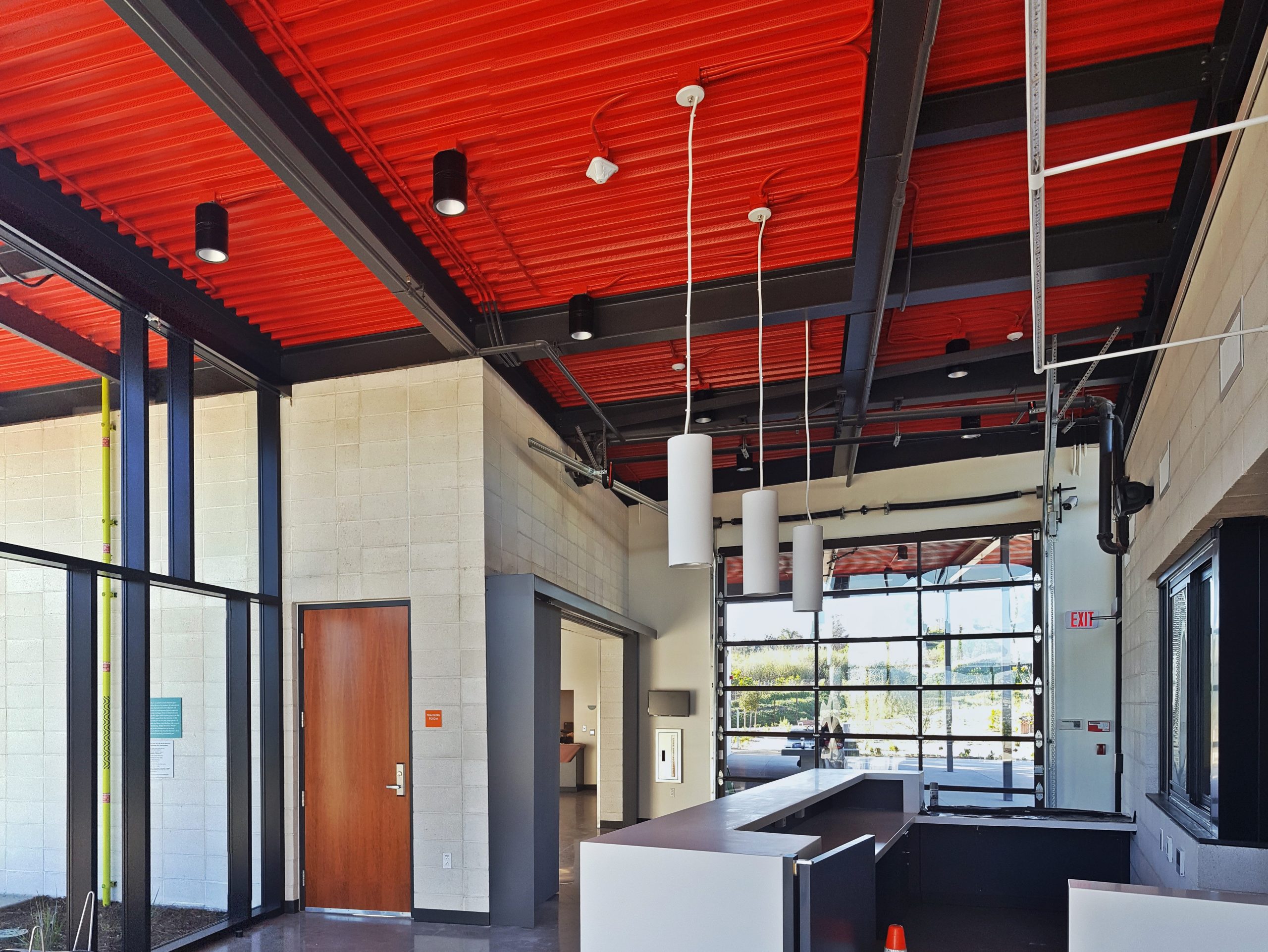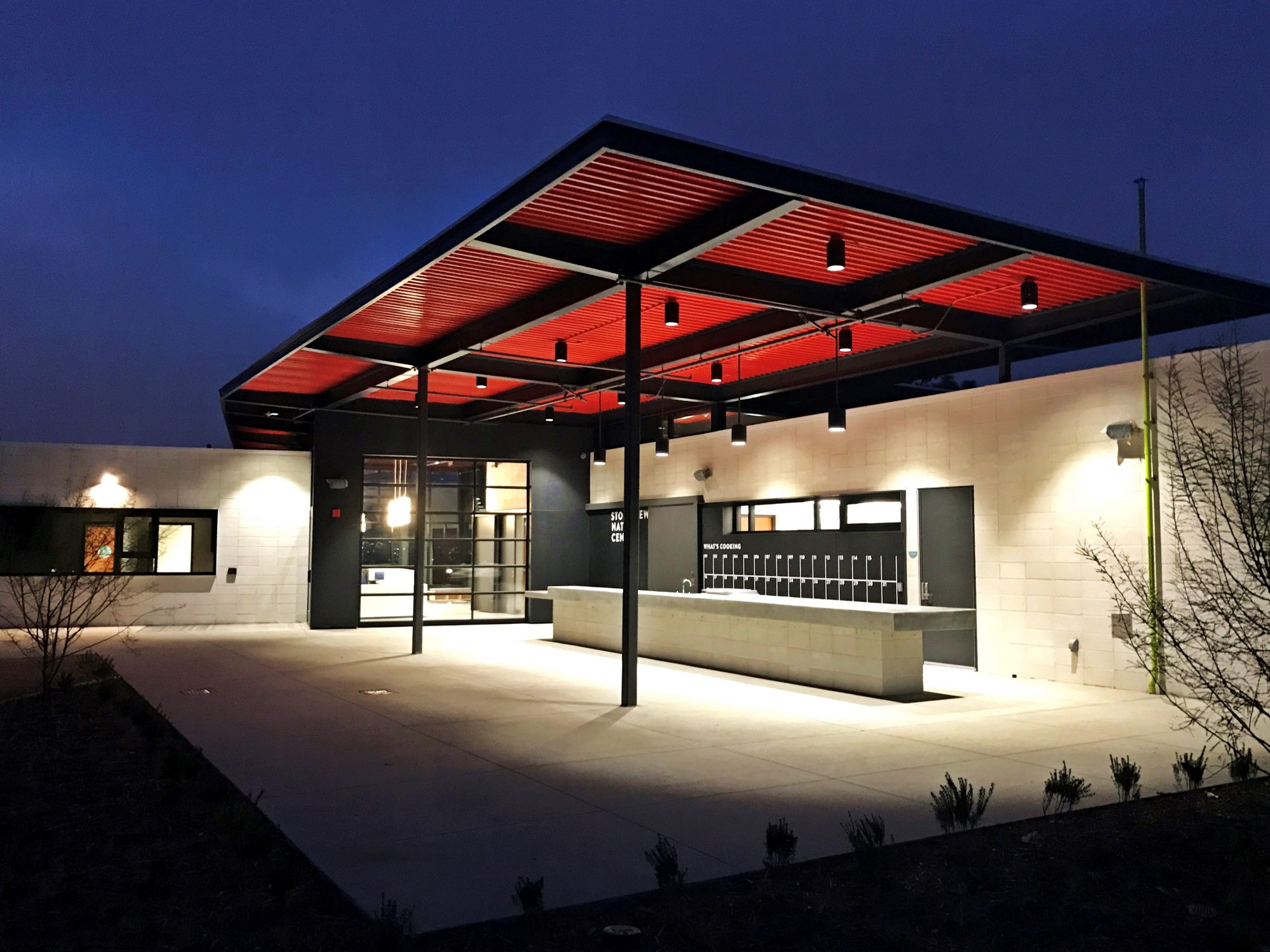 To learn more about the structural engineering challenges, please contact:
Matt Barnard at mbarnard@degenkolb.com or 213-596-5010
Degenkolb launches an updated website with refreshed company identity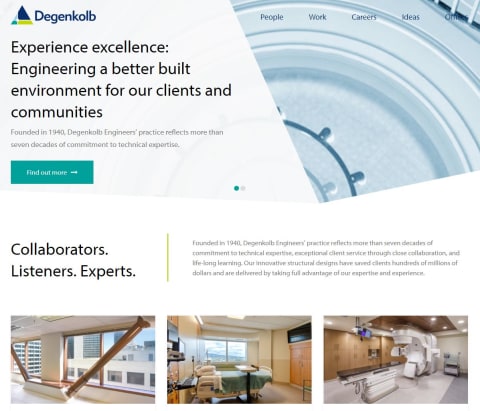 Thank you to our partners at Moonstone Interactive for the design and development
With a new brand identity launch in 2016, bringing a refreshed logo, updated colors, and multiple updated offices to match, Degenkolb started brainstorming the next phase – a new website.
The new degenkolb.com features expanded bios and project portfolio sections, "Day in the Life" videos, and new educational materials reflecting Degenkolb's 75+ year history of supporting our people and helping our clients.
Wanting to showcase the firm's expertise at all levels, we asked all of our employees to submit bios and personal photos. Their answers to short, fun questions like favorite sports team or preferred way to commute to the office, let our employees' personalities shine.
Some of the engineers took their showcase a bit further and provided GoPro™ recorded videos of their work day in action. A Day in the Life shows what it really means to be in one of our offices from structural calculations, to site visits, and even a bonus Degenkolb softball game!
In addition to featuring more employees, we have also added more educational content. The Seismic Ordinances page is tracking the development of community-based seismic resiliency programs throughout the West. Here you can find information on the types of buildings affected by local ordinances and information as we know it about current and future ordinances.
And the site keeps favorite sections like Job Openings and the informative blog now found in Ideas.
Head over to the website and check out the new degenkolb.com today!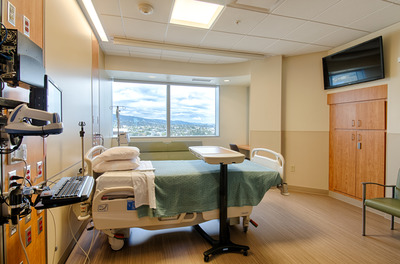 Alta Bates Summit Medical Center, Oakland, CA
Next up for OSHPD
OSHPD has announced plans for a new Non-structural Performance Category (NPC), known as NPC 4D. In a February 5, 2018 meeting, OSHPD revisited the requirements and outcomes of the NPC regulations. NPC 4D will give some campuses an opportunity to reduce obligations under NPC rules for the 2030 deadline. Still in development, it is anticipated that the new NPC 4D option will be available in 2018. Degenkolb is actively involved in conversations to understand the implications to our healthcare clients for these future regulations. Want to discuss? Contact our healthcare experts! Jorn Halle, Daniel Zepeda, Gordy Wray

Degenkolb expanding services
Long known for exceptional client service and seismic engineering expertise, Degenkolb Engineers is expanding its capabilities to investigate structural repairs and as-built conditions and to act as the prime design consultant for structural retrofit work.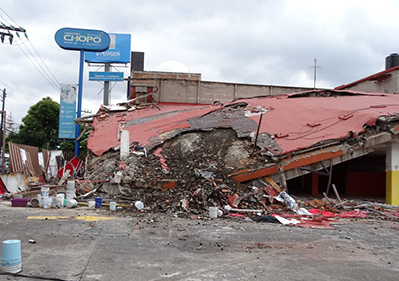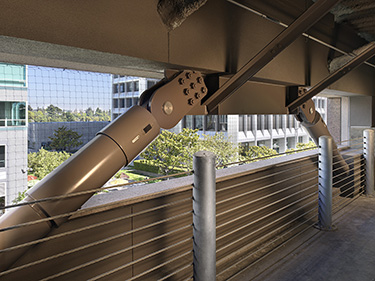 Caltrans District 4 Headquarters , Oakland, CA                                2017 Earthquake Reconnaissance, Mexico City, Mexico

Non-destructive Testing (NDT)/Non-destructive Inspection (NDI) Program
Degenkolb has added a drone and non-destructive testing equipment to its tool kit for providing investigation and documentation of existing conditions. "The NDT/NDI/drone services program helps engineers determine the apparent condition of a structure to determine if the construction drawings represent the building structure or if the condition meets normal standards for the type of building," said drone pilot, Paul Degenkolb. 
Prime Services
Degenkolb has a rich portfolio of leading multi-disciplinary design teams for structural retrofit projects. Our clients value these services for unique seismically driven projects in challenging regulatory environments. We continue to expand these services, primarily in the healthcare market. As the lead design and project management firm, Degenkolb anticipates a significant wave of California-based SPC-4D and NPC seismic work in the near future—building close connections with owners through prime services. If you'd like to talk more about a Degenkolb-led project, reach out to our experts: Jorn Halle and Daniel Zepeda.