Congratulations to Stoneview Nature Center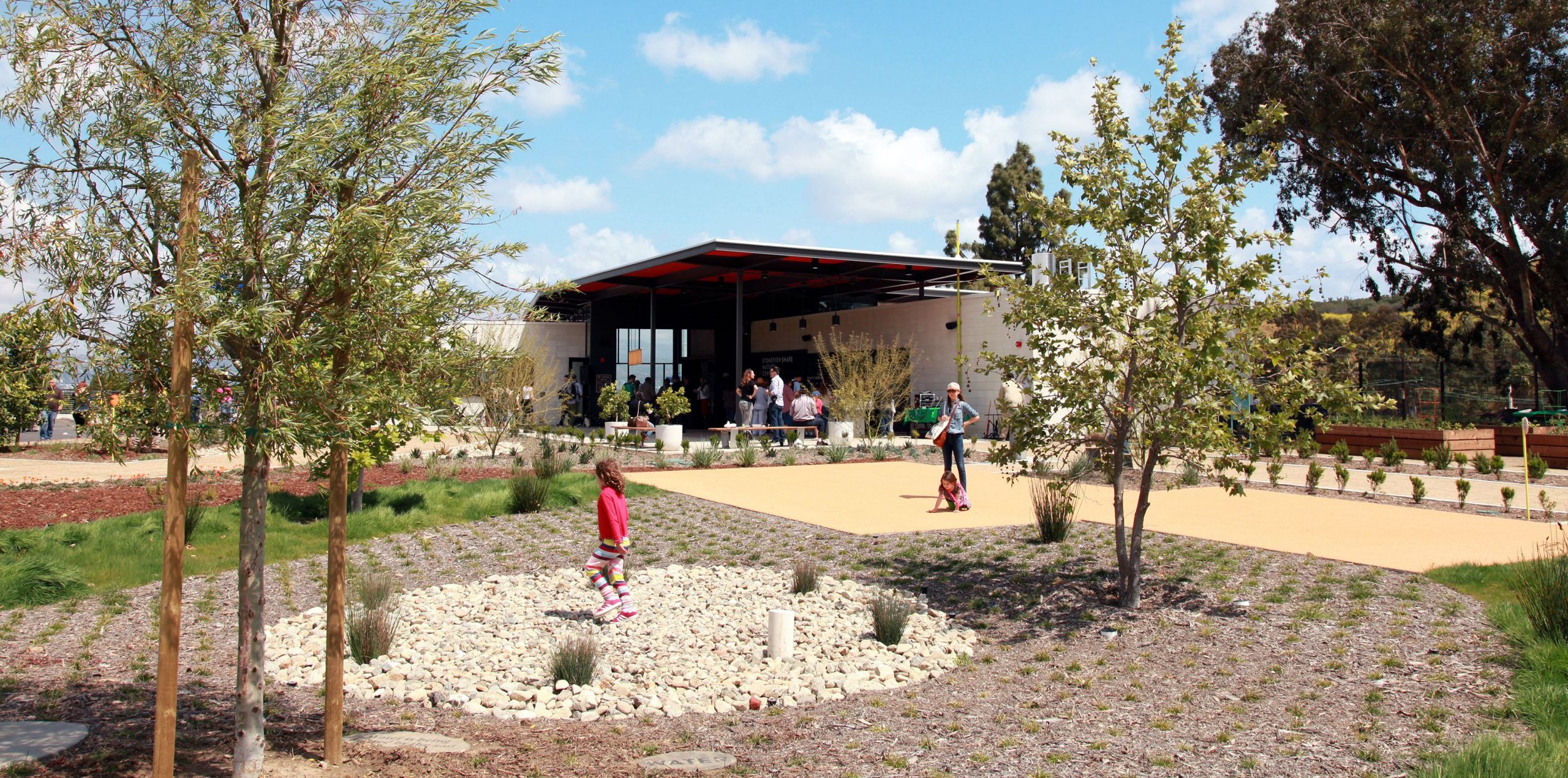 On May 17th, the Stoneview Nature Center was awarded the Design Distinction and Design Excellence awards by the Design-Build Institute of America. Degenkolb Engineers is proud to have been a member of the design-build team with Ledcor Group and EYRC Architects that delivered the Stoneview Nature Center in Culver City, CA on behalf of the County of Los Angeles. The grand opening of this urban sanctuary took place on April 8, 2017. 
Nestled in Blair Hills, the building's lobby frames a picturesque view across the Los Angeles basin from the Santa Monica Mountains to the Hollywood Hills. The nature center serves as a key node in the "Park to Playa Trail", a planned corridor that will eventually connect state, county, and city parks into a continuous trail from Playa Del Rey to Baldwin Hills. The nature center celebrates and inspires healthy living on what was once a brownfield site. EYRC Architects, civic artist Fallen Fruit, and landscape architect AHBE collaborated to integrate fruit throughout the project including themed garden spaces, artwork and the outdoor food preparation and demonstration area. 
The Stoneview Center itself is a distinctive and attractive structure. The expression of the structural elements is integral to the dramatic effect of the building's design.  Thoughtful use of the structure as aesthetic design components includes: the exposed structural steel framing both on the interior and exterior of the building; the exposed, painted metal deck; and the stack-bond masonry walls and beams. The most significant structural feature is actually hidden in plain sight; underneath the building is a mat foundation that accommodates the challenging soil conditions and the immediately adjacent Newport-Inglewood fault that crosses through the property close to the building.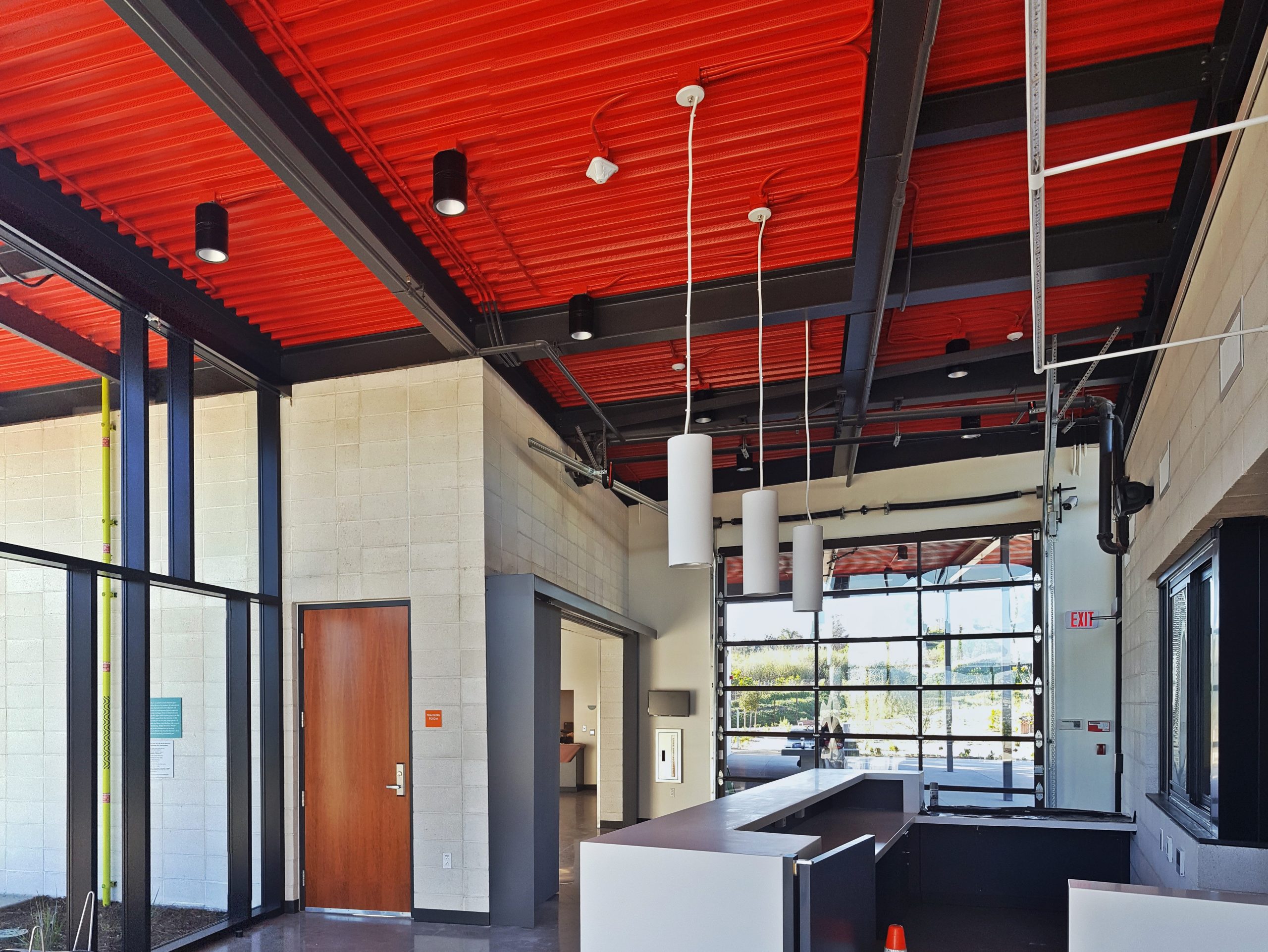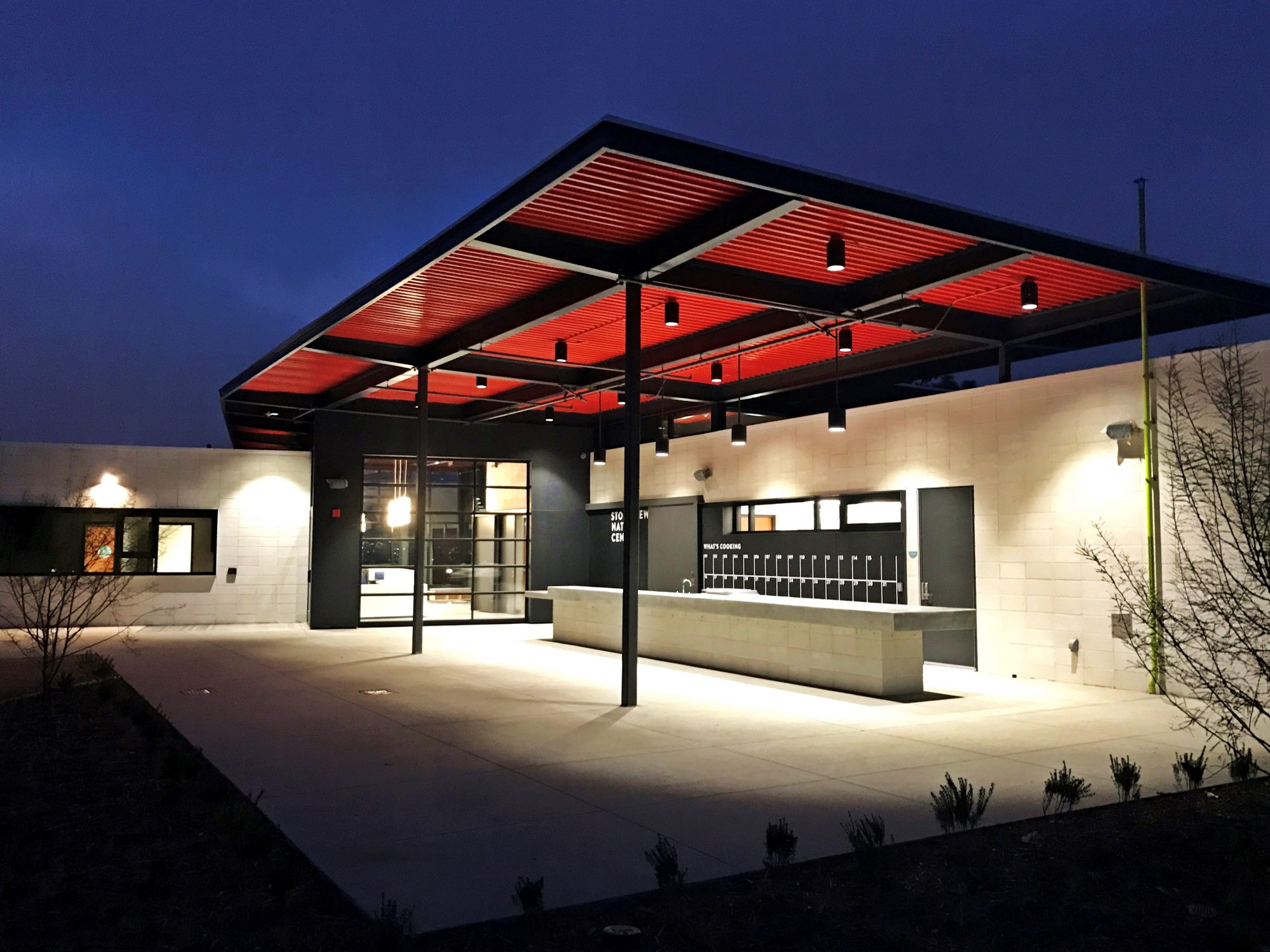 To learn more about the structural engineering challenges, please contact:
Matt Barnard at mbarnard@degenkolb.com or 213-596-5010