This week @ Degenkolb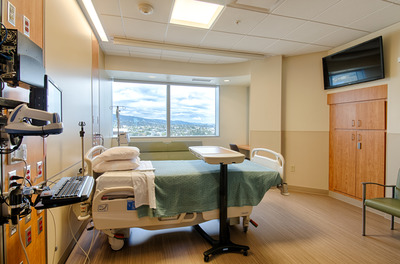 Alta Bates Summit Medical Center, Oakland, CA
Next up for OSHPD
OSHPD has announced plans for a new Non-structural Performance Category (NPC), known as NPC 4D. In a February 5, 2018 meeting, OSHPD revisited the requirements and outcomes of the NPC regulations. NPC 4D will give some campuses an opportunity to reduce obligations under NPC rules for the 2030 deadline. Still in development, it is anticipated that the new NPC 4D option will be available in 2018. Degenkolb is actively involved in conversations to understand the implications to our healthcare clients for these future regulations. Want to discuss? Contact our healthcare experts! Jorn Halle, Daniel Zepeda, Gordy Wray

Degenkolb expanding services
Long known for exceptional client service and seismic engineering expertise, Degenkolb Engineers is expanding its capabilities to investigate structural repairs and as-built conditions and to act as the prime design consultant for structural retrofit work.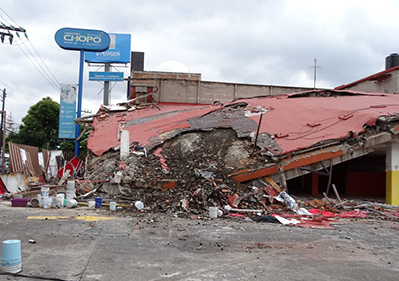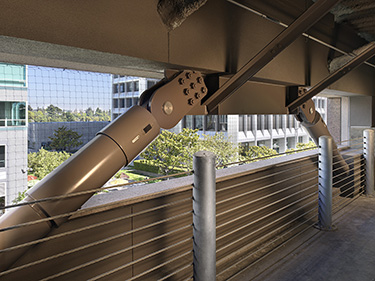 Caltrans District 4 Headquarters , Oakland, CA                                2017 Earthquake Reconnaissance, Mexico City, Mexico

Non-destructive Testing (NDT)/Non-destructive Inspection (NDI) Program
Degenkolb has added a drone and non-destructive testing equipment to its tool kit for providing investigation and documentation of existing conditions. "The NDT/NDI/drone services program helps engineers determine the apparent condition of a structure to determine if the construction drawings represent the building structure or if the condition meets normal standards for the type of building," said drone pilot, Paul Degenkolb. 
Prime Services
Degenkolb has a rich portfolio of leading multi-disciplinary design teams for structural retrofit projects. Our clients value these services for unique seismically driven projects in challenging regulatory environments. We continue to expand these services, primarily in the healthcare market. As the lead design and project management firm, Degenkolb anticipates a significant wave of California-based SPC-4D and NPC seismic work in the near future—building close connections with owners through prime services. If you'd like to talk more about a Degenkolb-led project, reach out to our experts: Jorn Halle and Daniel Zepeda.