Reflections on Katrina: Supporting Others in Difficult Times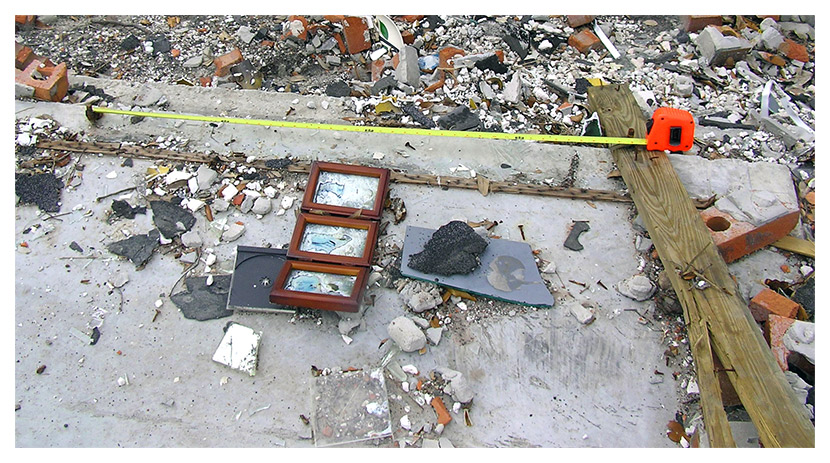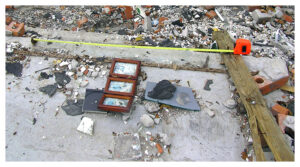 A pair of children's shoes hang from a telephone wire. Broken picture frames filled with water-damaged photos of major life events litter the ground. Gemstones that used to hang from a chandelier that had been in the family for four generations glint feebly from underneath piles of debris. Katrina's storm clouds had dissipated three months earlier, but the devastation remained scattered across the communities and land that had the misfortune of being in her path.
Degenkolb* staff was on-site to conduct an investigation on a homeowner's claim. This time, the homeowner met the engineers and their Claims Coordinator at the site. Mounds of rubble lay in a heap on top of the slab where his house used to stand. As the engineers did their work, the homeowner sifted through what was left. Much of it was unrecognizable — items damaged during the storm had then sat outside, exposed to sun, humidity, and more rain for weeks and months. Many sentimental items were now beyond salvageable. The homeowner was looking for anything that had even remotely survived.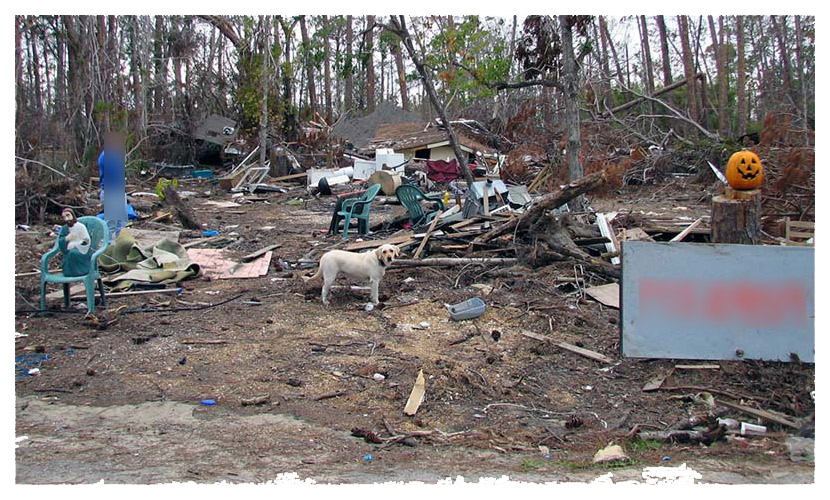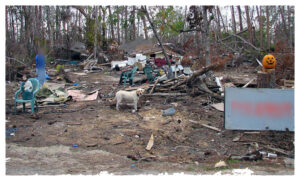 Lisa Esquivel was the team's tireless Claims Coordinator. When Degenkolb's investigative engineering team started getting calls to go down to Mississippi and investigate the cause of loss — a nuanced determination between the wind from the storm or flooding from surge waters — Lisa was the one who found a furnished apartment to stay in.  She and the IT manager were the ones to go out and buy the computers and tech equipment needed to operate a field office (this was well before remote work setups were common). Lisa coordinated the schedules, set up the files, made sure there was food in the fridge, and towels and bedsheets were cleaned between multi-week shifts of engineers. When the engineers went to the sites, she was the one who interacted with the homeowners. She offered a sympathetic ear when they told their stories – what they went through when they left, or the reasons for why they didn't. She heard the way they agonized in uncertainty when they didn't know what had happened to their home or whether their insurance carrier would cover their loss.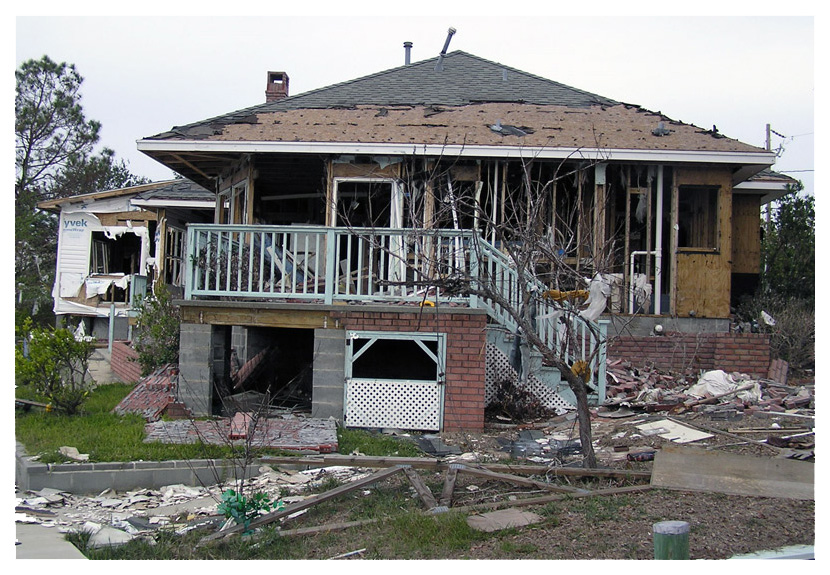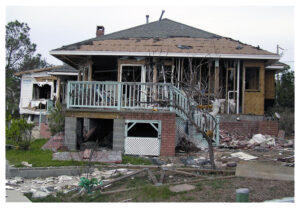 In the evenings, while the engineers discussed the types of damage they'd seen and the indicators of cause of loss, Lisa thought about what she'd seen, sometimes overwhelmed to tears with empathy for the kind, generous, and welcoming people who'd lost almost everything. These people's lives — nearly everything they owned — lay scattered across neighborhoods and towns, some of it lost forever. During catastrophes like a hurricane or a wildfire, the advice is that things can be replaced but people cannot; it's meant to encourage folks to prioritize their safety first and foremost. This saying is certainly true; a human life cannot be replaced. But losing everything around one's life—photos, children's' drawings, gifts from friends and family, hobbies and collections—is still a significant loss that takes an emotional toll.
The home where the team had been that day was once used as a filming location for a major motion picture in the late '90s. At that time, the homeowner hadn't accepted payment for the use of his home for filming. At the end of shooting, the crew presented him with a unique gift: A framed dollar bill signed by the crew and stars of the film, which included several major Hollywood actors. While sifting through the debris, he found the frame with the signed dollar bill intact. Excitedly, he showed it to Lisa, who shared in the man's joy at finding at least one of his irreplaceable items. It was a small, but impactful, step forward in a long journey to recover and rebuild.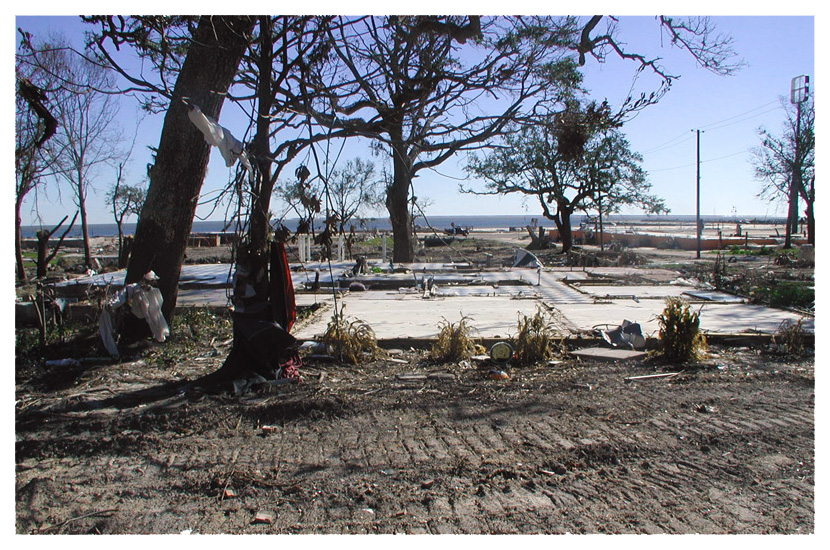 Sixteen years later (to the day), Hurricane Ida struck the Gulf Coast once more. This time the levies held, but the winds and water appear to have been no less devastating in 2021 than they were in 2005. For Ida, the post-catastrophe work hasn't yet begun—it will be weeks to months before adjusters and engineers are able to safely visit sites and assess damage. That tireless Claims Coordinator, Lisa Esquivel – now the Forensics Operations Manager for Degenkolb Engineers —is reflecting on the valuable lessons we learned from Katrina, preparing herself and her colleagues for the journeys they may take, and hoping for small but impactful steps forward by those who were affected by Ida.
*Degenkolb Engineers acquired Barrish Pelham Consulting Engineers in 2018. Staff involved in the Hurricane Katrina recovery story were at the time employed by Barrish Pelham and are now employees of Degenkolb Engineers.
To learn more about Lisa's journey and to help gain focus on investigative engineering for Ida, please reach out to lesquivel@degenkolb.com.
Want to submit a claim? Click here: