Degenkolb Expands Forensics Engineering Practice to the Pacific Northwest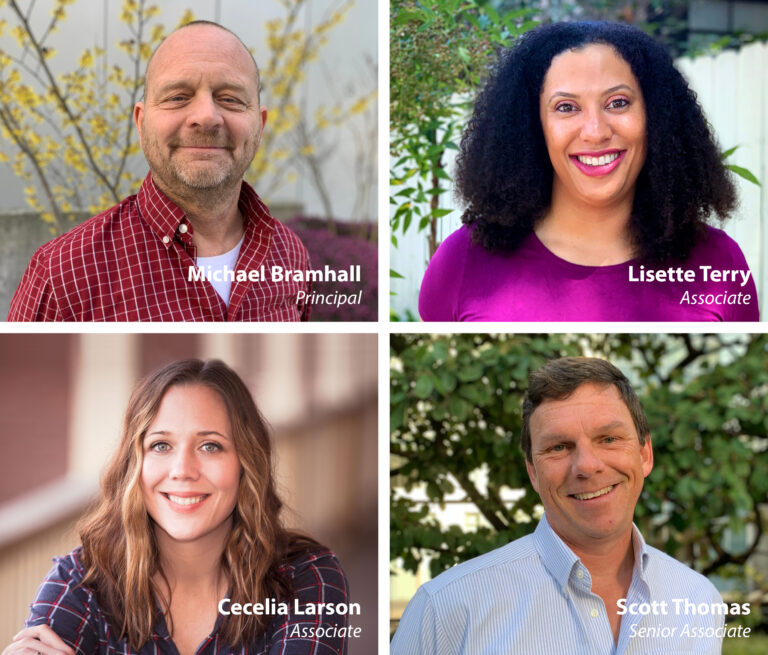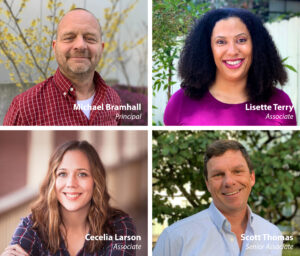 Degenkolb Engineers is pleased to announce the expansion of forensics engineering services in our Seattle office.  Mike Bramhall, Scott Thomas, and Cecelia Larson join Lisette Terry to build on our long-established forensics practice in Northern California by covering Oregon, Washington, Idaho, Montana, Alaska, and Hawaii.
Mike Bramhall, Principal
Mike has more than 30 years of experience specializing in structural and forensic engineering. He has an extensive range of design and forensic experience encompassing virtually all common building types, building materials, and damage types. His primary focus areas are repair and reconstruction of damaged buildings, structural damage investigations and assessments, and structural engineering expert witness services.
Scott Thomas, Senior Associate
Scott has more than 30 years of experience with investigation of causation and assessment of damage associated with structural, civil, and building envelope failures. He has an extensive background specializing in materials testing and inspection and provides engineering support to the insurance, legal, and building management industries for construction defect litigation.
Cecelia Larson, Associate
Cecelia has over a decade of experience specializing in structural forensics engineering. Her primary focus areas are structural damage assessments and investigations for property losses including fire, vehicle impact, water intrusion, foundation settlement, and acting as an expert witness for commercial, residential, and marine facilities.
Degenkolb provides expertise to unravel the technical mysteries of construction defects, structural failures, and other situations which give rise to disputes. Their addition to the firm provides a wide variety of engineering services to professionals in the insurance, legal, and construction industries. Our forensic engineering services include:
Engineering investigations to determine the cause and origin of structural failures and extent of structural damages, and provide scope of repair recommendations;
Reconstruction and repair documents such as calculations, plans, and specifications for building permits;
Expert witness opinions, reports and testimony;
In-house advanced analysis and analytical modeling; and
Pre-lease and pre-purchase due diligence investigations for property condition assessment
Post-disaster response (CAT) support.