Unreinforced Masonry Buildings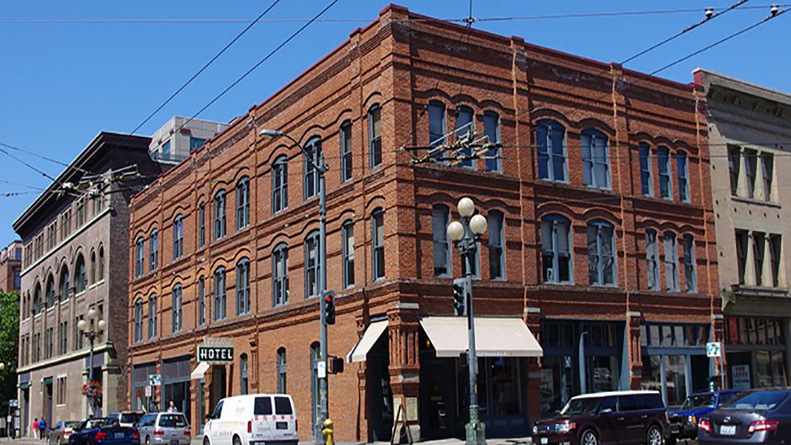 An unreinforced masonry (URM) building is a building made of brick, hollow concrete blocks, stone, or other masonry with no steel reinforcing bars embedded in it, making it susceptible to severe damage and collapse during an earthquake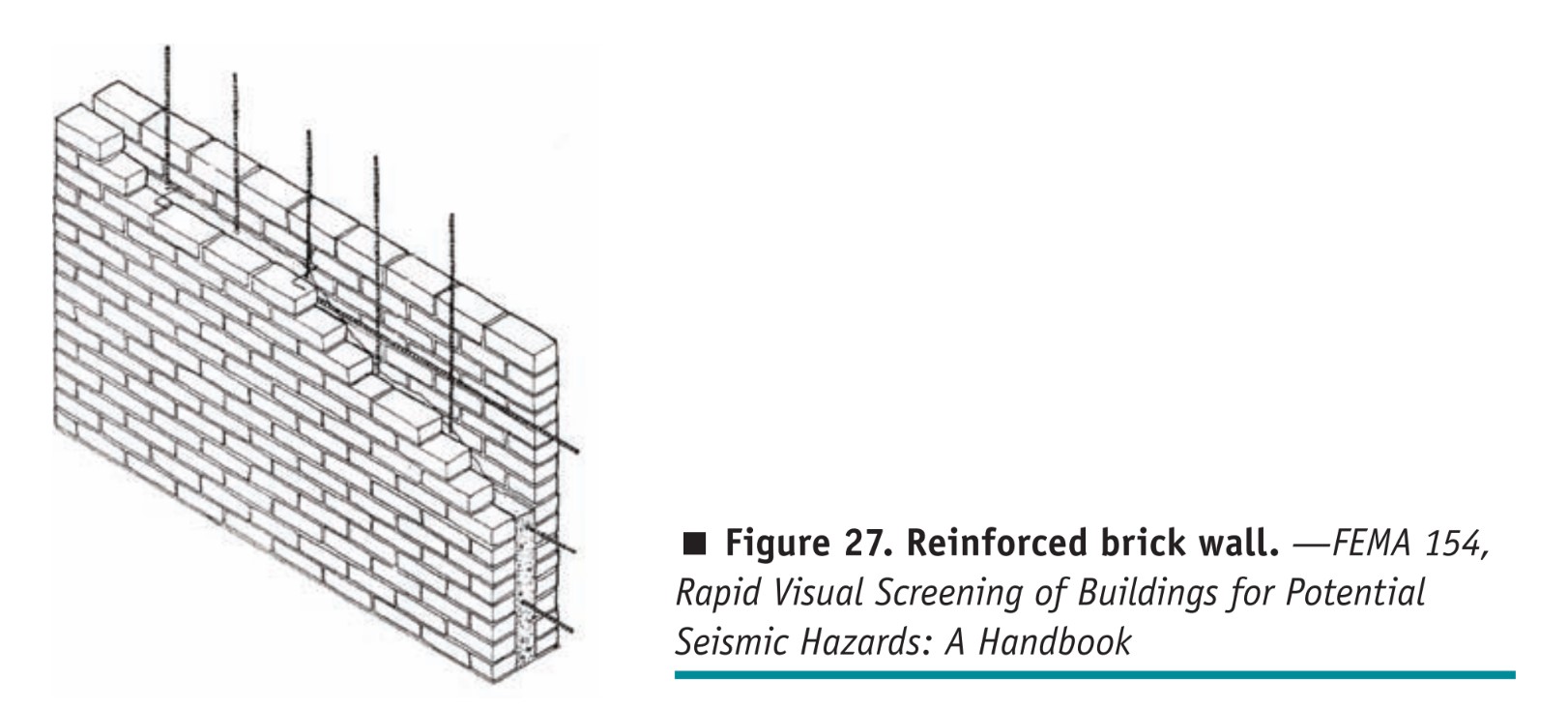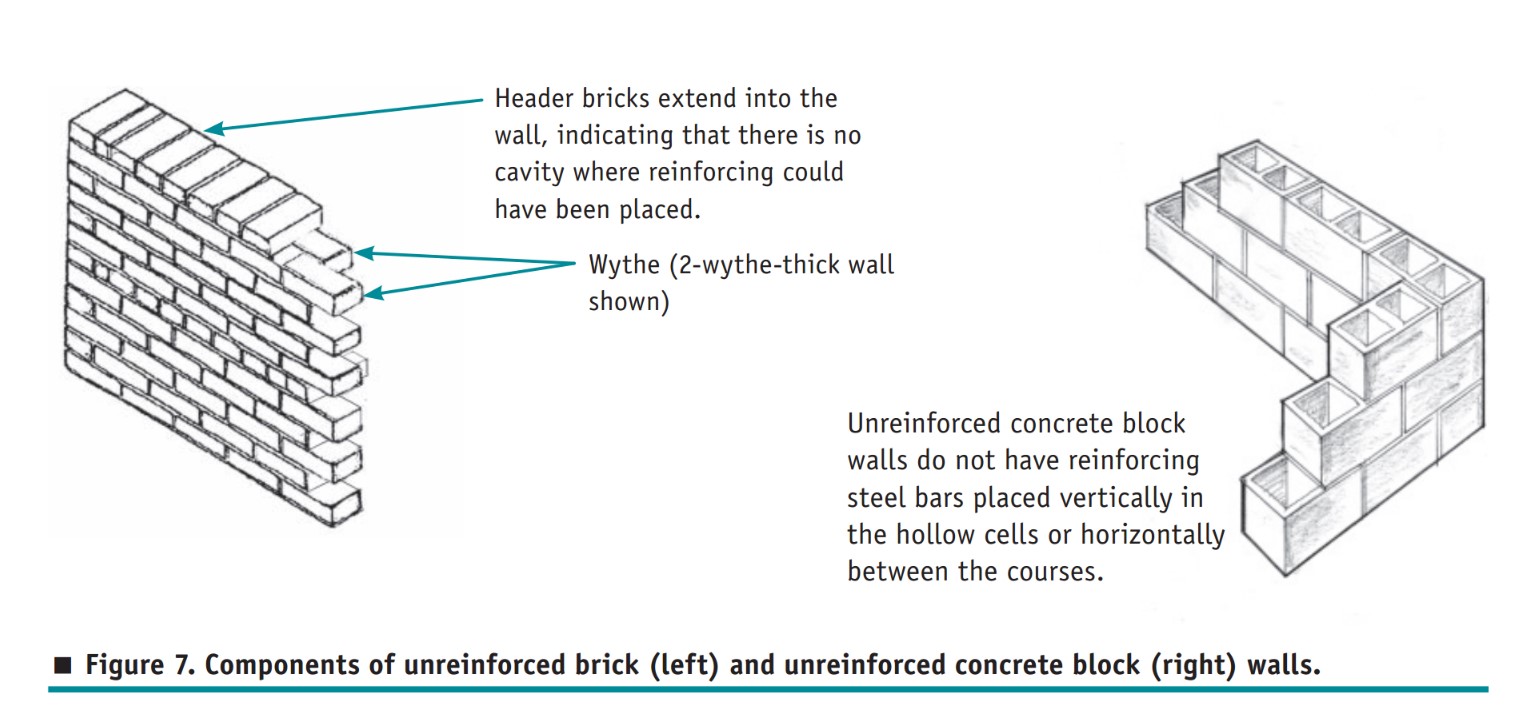 The most common type of unreinforced masonry building in the United States is constructed of brick walls with wood-frame floors and roof. The brick walls bear the weight of the floors, roof, and roof beams.
An earthquake, even a minor one, can cause severe damage or collapse to an unreinforced masonry building. In many cases, the damage may require closure until repairs are made, a long and costly process. Unreinforced masonry buildings are dangerous to occupants, adjacent buildings, and to pedestrians during an earthquake. Even if the entire building does not collapse, falling masonry can be lethal. A square foot of wall weighs 120 pounds or more. During the 2001 Magnitude 6.8 Nisqually Earthquake in Washington, the most common form of damage included the following hazards:
– Brick shedding from parapets and chimneys
– Cracking in URM walls and piers,
– Damage to masonry arches
– Damage resulting from fallen bricks
During the 1989 Magnitude 7.1 Loma Prieta Earthquake in Northern California, the earthquake was centered far away and URM buildings experienced only light to moderate shaking, and yet 374 (16%) of the 2,400 URM buildings in the region experienced damage severe enough to require them to be vacated.
For more reading: FEMA P774
The 2003 Magnitude 6.5 San Simeon Earthquake of Central California highlighted the importance and effectiveness of retrofitting. None of the nine unreinforced masonry buildings that were retrofitted in Paso Robles, the nearest affected area, experienced major damage. Meanwhile, many of the URM buildings that were not retrofitted were damaged so severely that they had to be demolished. Cities throughout the U.S. have different unreinforced masonry building retrofit requirements. In some cities in California, retrofit ordinances have been passed and their deadlines have already passed. Various cities that still have vulnerable URM buildings are currently working to pass ordinances.
Portland, OR
Portland is in the process of developing a retrofit ordinance for URM buildings. Currently there are approximately 1,800 URM buildings in the City of Portland.
Seattle, WA
Seattle has completed a URM building inventory list and mailed notifications to building owners. Seattle is in the process of developing a retrofit ordinance for URM buildings.
At Degenkolb Engineers, we have many years of experience finding efficient seismic retrofit solutions for our clients. We can help you navigate the seismic ordinance that pertains to you, and we will develop a customized, low-cost seismic retrofit solution that utilizes existing materials as much as possible, saving you time and money.
Summary reports of the status of URM retrofit laws in Washington and California can be found in the following links:
Summary Report of URM Retrofit Laws, City of Seattle
Unreinforced Masonry Building Law, Seismic Safety Commission 2006
Image1: www. seattle.gov
Figure 27 & 7: FEMA P774