Newest Principal to Join Degenkolb Engineers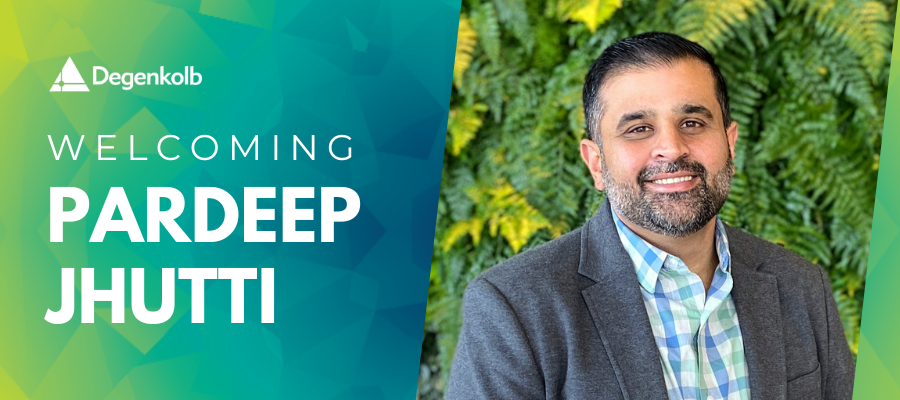 Degenkolb welcomes Pardeep Jhutti to the firm as Principal in the Oakland office. Pardeep joins the firm with nearly 18 years of experience as a structural engineer.
Pardeep's engineering career began when he graduated with a master's degree in structural engineering from Stanford University in 2005.  This marks his second stint at the firm. During his first years at Degenkolb—from 2007 to 2014—he was an integral team member of high-profile projects such as the Sutter Health CPMC Van Ness Campus project.
While at another firm, he pursued and executed project work in several market sectors, including life sciences, mixed-use, healthcare, and K-14 education.
About returning to Degenkolb after eight years away, Pardeep said, "Degenkolb's forward-thinking vision and leadership in the industry resonates with me.  I think the firm's evolution over the years along with my own has made this a perfect fit.  I'm excited to be able to continue serving my clients while leveraging the firm's extensive design knowledge, experience, and resources. I'm thrilled to be back home."
Pardeep looks forward to advancing our Science & Technology, Healthcare, Education Practice Areas, and more. With skill in embracing new technologies, delivering integrated projects in fast-paced environments, and working on a diverse range of projects, he will apply his abilities as a powerful collaborator and pragmatic problem solver to project teams and the wider firm.
"Having former employees return to the firm is a great opportunity for Degenkolb. Since Pardeep left Degenkolb he has grown his leadership, technical, and management skills which will bring significant value to our clients.  We are looking forward to integrating Pardeep's expertise into the practice and having him be a part of shaping our future," said Stacy Bartoletti, CEO.
Welcome back to the team, Pardeep!