More than Structural Engineering; Get to know the people behind the projects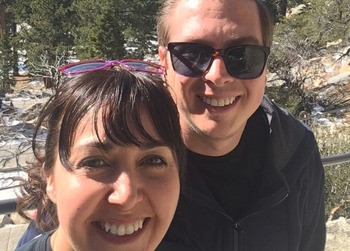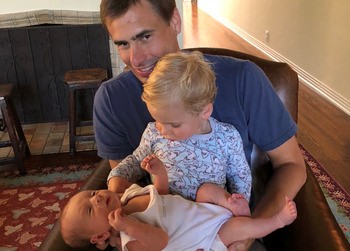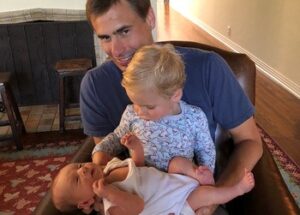 Jeff Roi out for a hike with his wife.                                                        Sandy Hohener enjoying time with his children.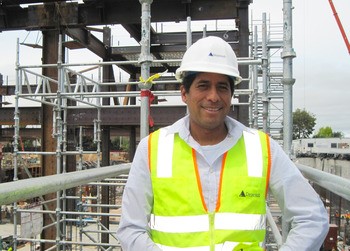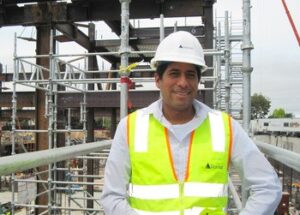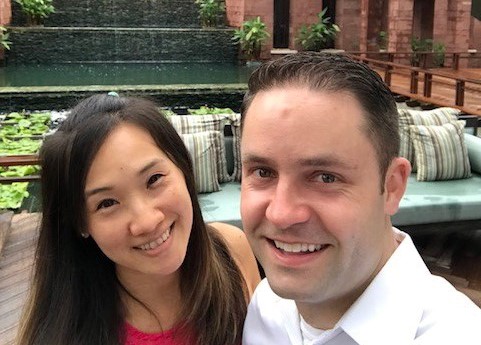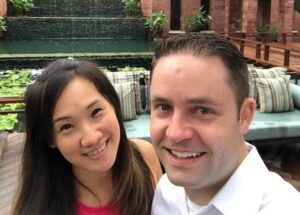 Alvaro Celestino visiting a construction site.                                               Chad Closs traveling with his wife in Thailand.
Jeff Roi, Associate, Los Angeles
Jeff began his Degenkolb journey as an intern in 2005 and joined full-time in 2007 after receiving his masters from UCLA. He has worked in market sectors including healthcare, civic, and manufacturing. Most recently he has been a crucial component in our work with many cities throughout the Los Angeles region, by conducting surveys of seismically vulnerable buildings and assisting in the development of their seismic ordinances. When Jeff isn't busy at work he can be found hiking with his family and honing his Brazilian Jiu Jitsu skills.
Conrad "Sandy" Hohener, Associate, Los Angeles
Sandy started in Degenkolb's San Francisco office in 2009, and moved to our Los Angeles office in 2015. One of his most memorable projects has been the Anderson Collection Museum at Stanford University. The project served as a way for him to pay homage to his time as a student at the University and allowed him to make his own mark on the campus. Sandy is a lover of golf, and dreamed of being a golf course designer as a young boy. Now an established structural engineer, he heads to the golf course whenever possible. 
Alvaro Celestino, Associate, San Diego
Since starting at Degenkolb in 2008, Alvaro has worked on significant projects in varied markets, including healthcare, higher education, federal, and historic. The new 520,000 square foot Lucile Packard Children's Hospital at Stanford University is one of his most prominent projects to date. Outside of work, Alvaro actively participates in projects to raise community awareness of seismic risk. He volunteers at local elementary and middle schools, and tutors students with special needs in North County San Diego. During the summer months, he can be seen enjoying quiet afternoons at the beach with family and friends.
Chad Closs, Associate, San Diego
Chad recently celebrated his ten year anniversary with Degenkolb. His most recently completed project is the new San Diego County Crime Lab, which includes a 24' tall basement housing a ballistics shooting range, a large bullet recovery tank, and storage for temperature sensitive evidence. Unique to this building, these facilities are not something he typically encounters! Chad is a world traveler, having been to 17 countries in the last decade alone. On one of his trips he spent time volunteering in Uganda with professionals from all over the world to help design an agricultural college.