Degenkolb's second team of engineers lands in Mexico
Following in the footsteps of Team 1 we started our day with a visit to the Colegio De Ingenieros Civiles De Mexico (or CICM) to get badges and a list of buildings to help review in greater depth after initial evaluations done previously. We then headed out to the Tlalpan and Coapa neighborhoods. At our first stop, we learned just how valuable the CICM badges were as we needed them to convince police and others to allow us into the cordoned off areas. The first building was a 5 story 40 unit apartment building with three separate 'wings' above the first elevated level. The storefronts on the street side have been closed since the building was tagged and we were approached by a shop owner who was hopeful we were the people who were finally here to let her back in to recover her goods. She was understanding, albeit disappointed, to learn that we were just the next to help get them answers but not the ones to make the final call.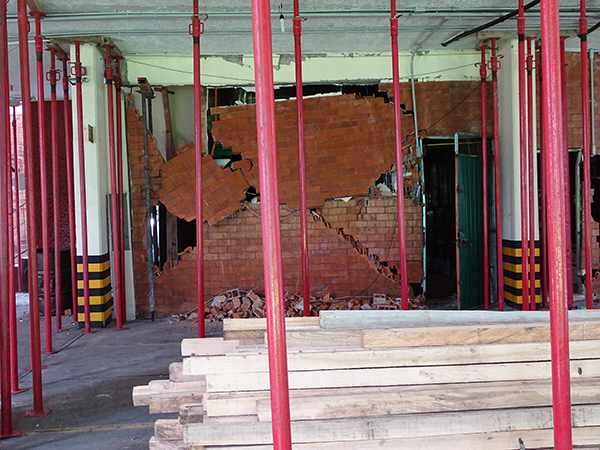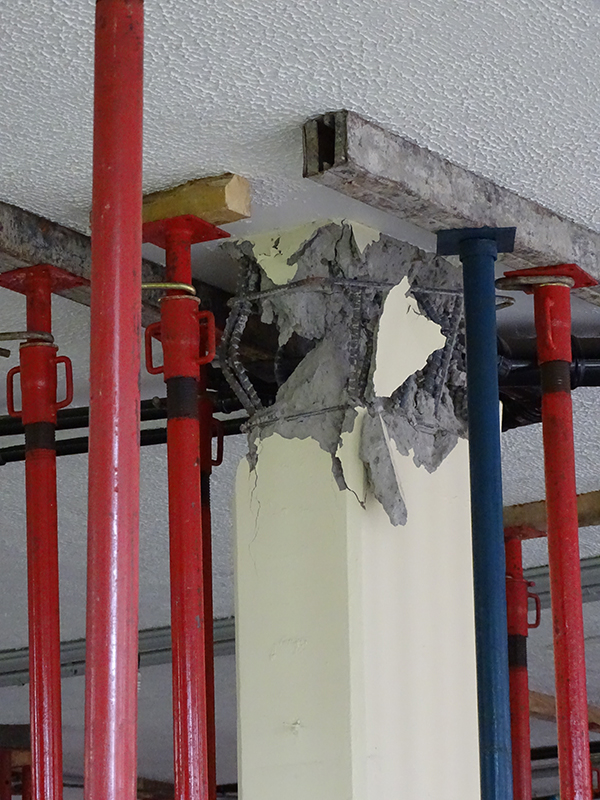 Our next stop took us to an area with one street which was hit hard. There were 5 buildings for us to help assess on Hacienda de la Escalera. All of them fit our typical profile of 5 story apartment buildings with masonry infill walls above the first elevated floor and a soft story with columns or significantly less walls at the ground level.
With difficulties getting into buildings, the highlight of our day was by far Escalera 68. The building was not restricted in use, but from our initial exterior assessment, it was heavily damaged.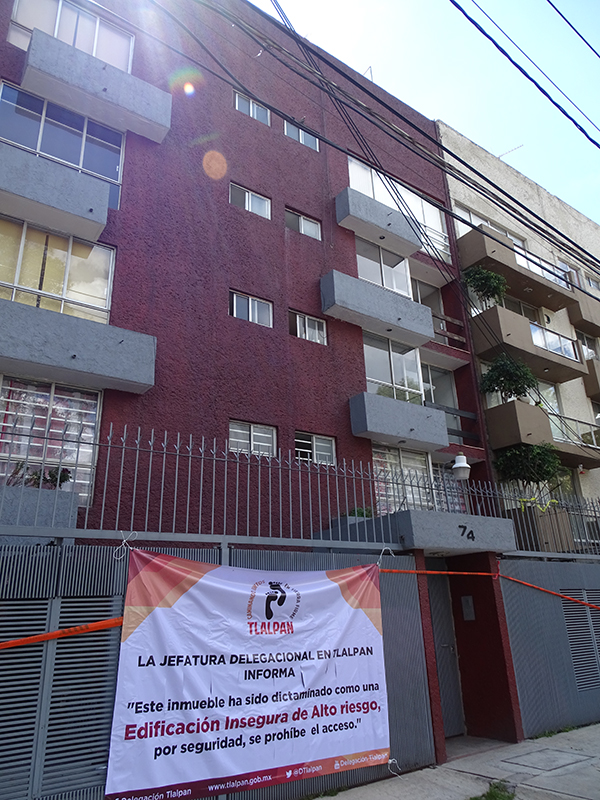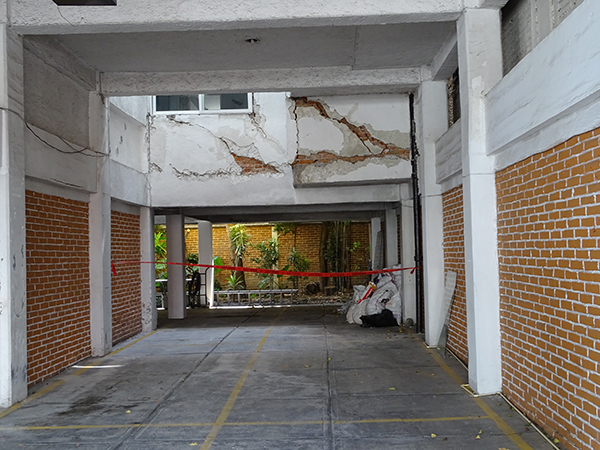 A sign taped to the wall notified readers that apartment 301 was home, so we took a chance and rang the box. The resident was home, spoke English and was more than happy to let us in the building and show us around some of the apartments & the roof.
We noticed the building was tied together very uniquely and that it appeared to have a true concrete frame structure, different from others we saw which had bearing unreinforced masonry.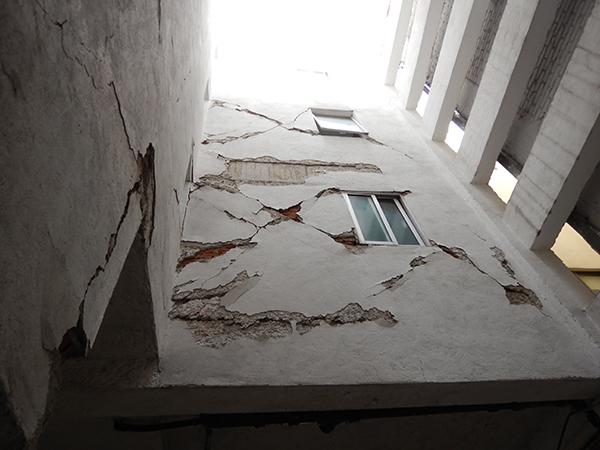 These suspicions were confirmed with the type of damage we saw upstairs.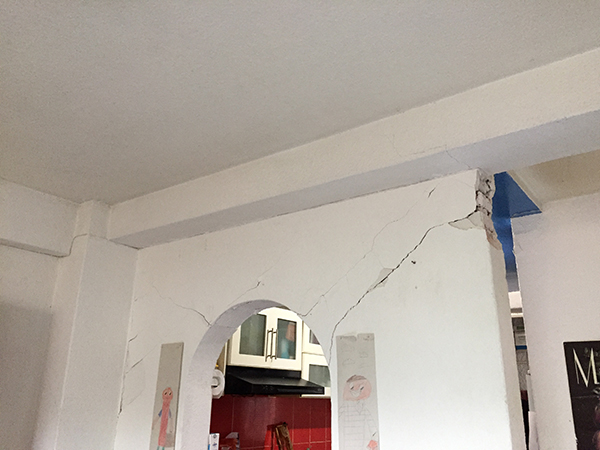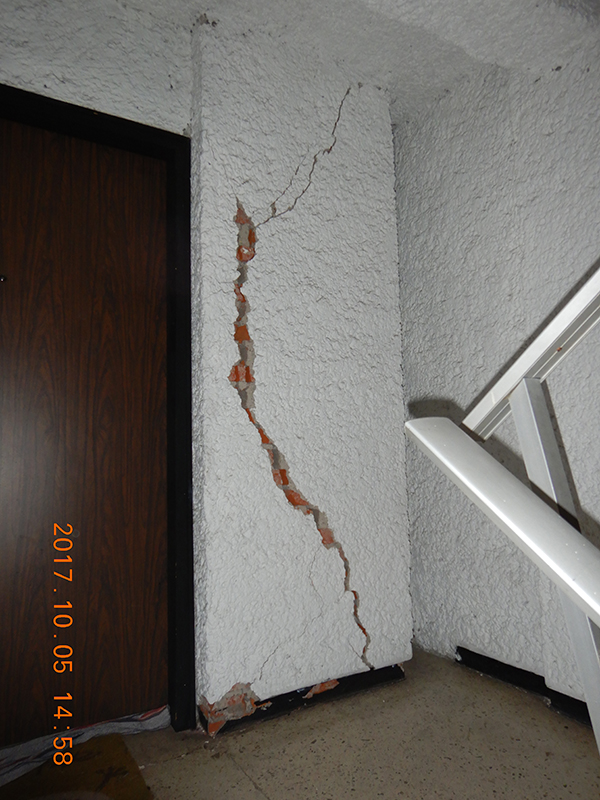 And when we got upstairs she even had the construction documents from 1979!
On our view at the roof our lovely host requested a picture with her husband and son and we were more than happy to pose with them!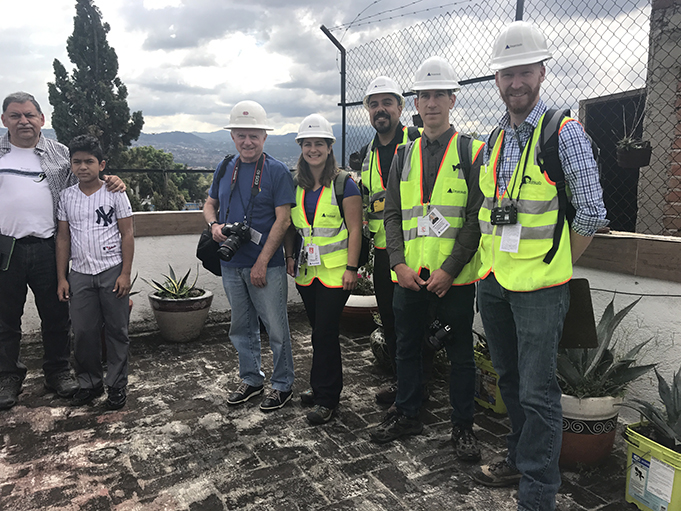 We look forward to taking what we saw and using the drawings to better understand this unique building. Day one is in the books and tomorrow we're going to seek out more buildings to learn from.