Degenkolb Helps Technology Clients Return to Business After Natural Disasters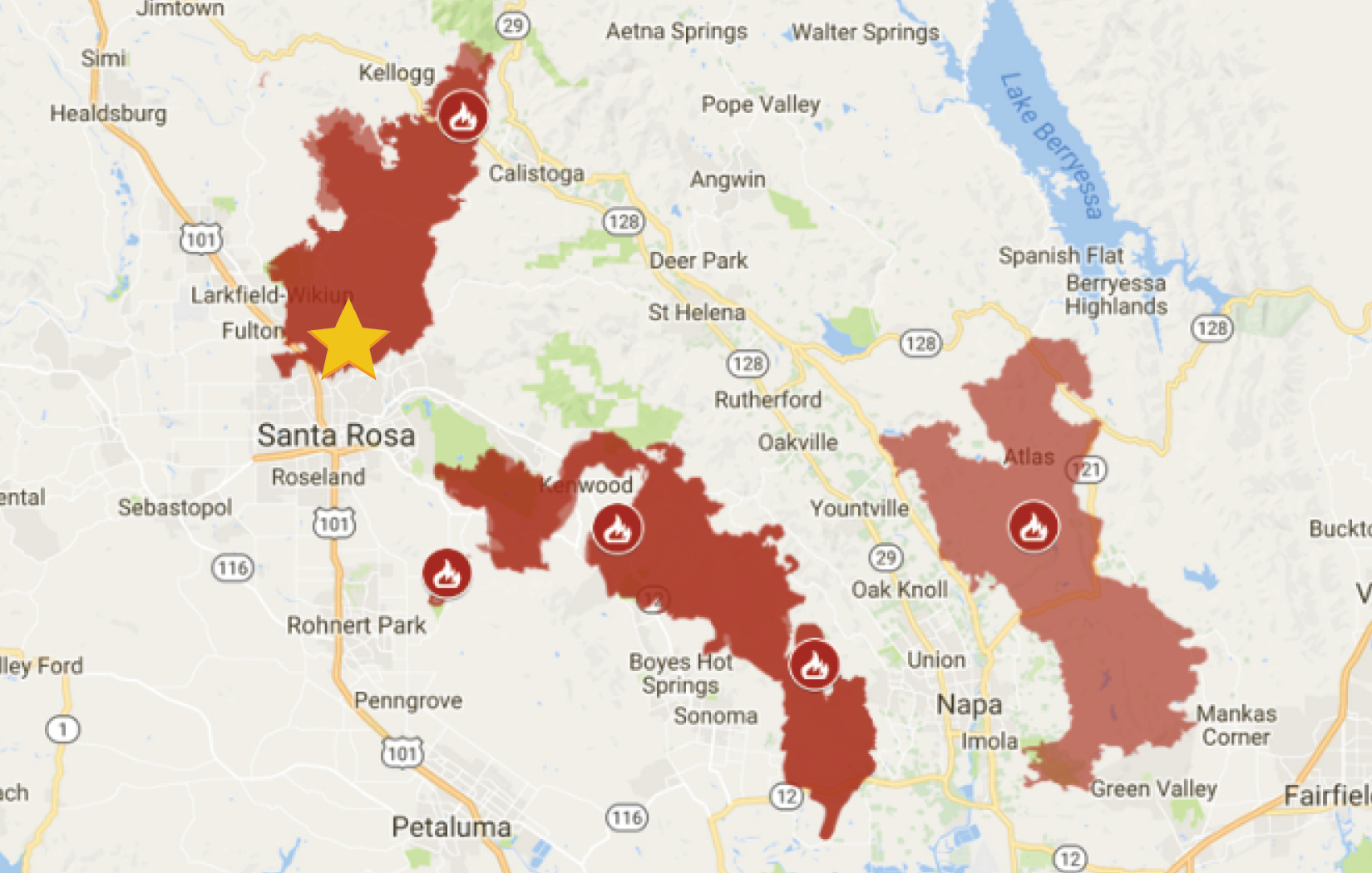 Trained client partners get back to work quickly
In October 2017, Keysight Technologies, a long-time Degenkolb client, experienced the epicenter of the devastating Tubb's fire. Working together for many years, Degenkolb and Keysight planned and trained for the aftermath of an earthquake. As it turned out, the biannual training/drills on earthquakes prepared the team to safely and efficiently respond and assess damage caused by the fire. The Keysight staff knew how to assemble an inspection team and incident command center, used pre-printed inspection maps and employed strategies for being aware of potential structural safety issues when inspecting their buildings.
Degenkolb assisted with Keysight's recovery by visiting the site a week after the fire started. Fortunately, Keysight's main buildings had minimal structural damage. Degenkolb used its expertise in insurance claim procedures, from our Forensics practice area, to provide Keysight guidance in navigating their insurance claims.
Partnerships internationally help clients around the globe
When two of Degenkolb's large technology clients had sites subjected to the Mexico City September 19th earthquake, we enlisted a Mexico based partner engineer (and former employee) to visit the sites the next day. Our partner inspected all sites and found them to have little structural damage allowing employees to get back to work quickly without waiting for city officials. When dealing with post disaster recovery in other countries Degenkolb's extensive network in the engineering community was key in getting our clients back in business.
When disaster strikes, Degenkolb's experts in business resiliency help clients recovery quickly, anywhere that they need us.
For more information, please contact Laurie Johnston at ljohnston@degenkolb.com or 415.354.6427.