What You Should Know About Life Cycle Assessments
Check out other updates about Degenkolb and the 

SE 2050 Commitment Program

:
As part of the SE 2050 Commitment Program, Degenkolb is excited to do our part in eliminating embodied carbon in structures by 2050. To help educate others on structural engineering's place in the commitment, we have compiled an informational series on the A to Zs of SE 2050. Welcome to the fourth and final part of our series on life cycle assessments (LCAs).
A life cycle assessment (LCA) is a method to estimate the environmental impacts, including embodied carbon, of a building throughout its entire service life from cradle-to-grave.
The life cycle assessment stages: materials (raw material extraction, manufacturing, distribution), construction, building use, and end of life.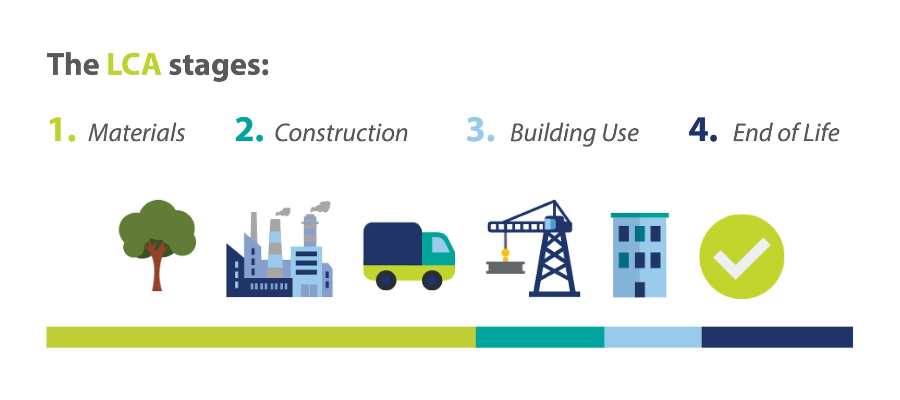 A structural engineer performs a life cycle assessment by following several steps:
Estimate structural material quantities from BIM or analysis model

Degenkolb uses a mix of commercially available tools and internally developed tools to determine quantities

Find environmental product declarations (EPD) for each material including unit carbon impact
Calculate total embodied carbon contributed by the structural materials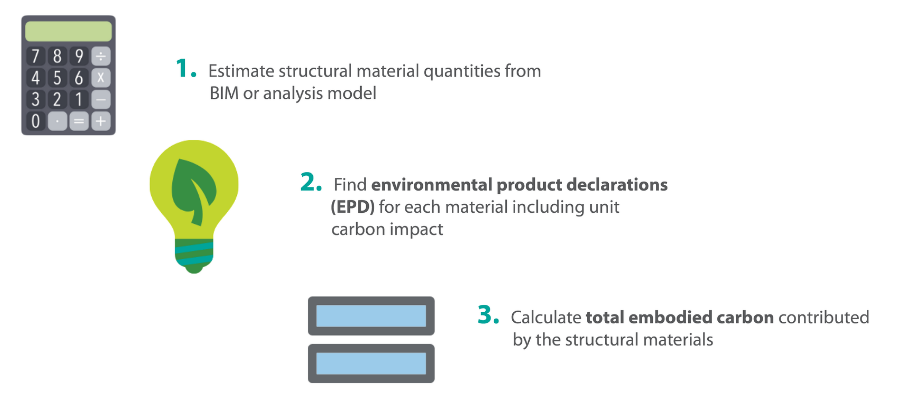 The structural materials impact is only a portion of the whole building life cycle assessment (WBLCA); however, half of structural materials' impact is upfront when compared to the subsequent building-use and end-of-life phases.
With the clock ticking towards 2050, structural engineers have a significant opportunity to alter carbon impact radically today.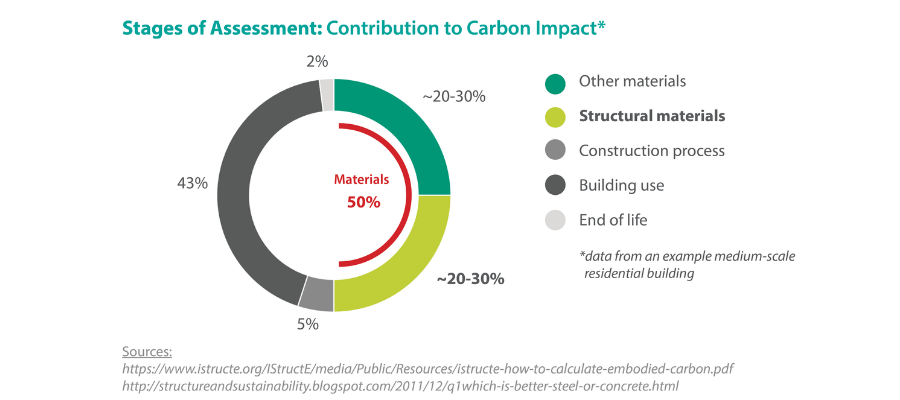 Degenkolb Engineers has signed on to the SE2050 Commitment. SE2050 is currently collecting LCAs from structural engineers and creating a reference of data points to compare environmental impact of buildings based on materials, building use, location, size, and other factors.
For more information, please visit SE2050.org.


Sources: