Degenkolb Mexico Brings Seismic Expertise to Baja Peninsula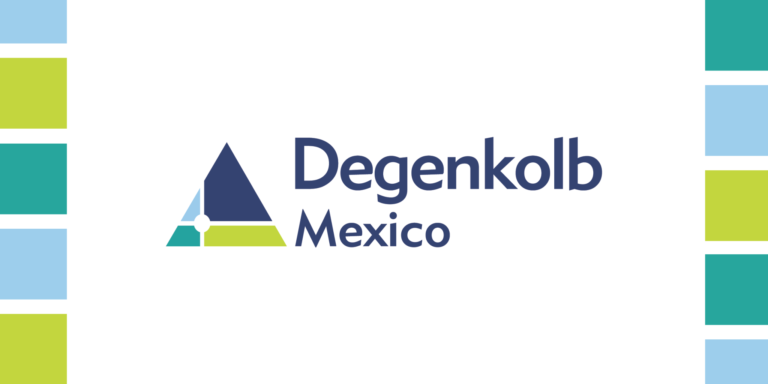 Degenkolb's newest office is now open. Degenkolb Mexico (registered as DGKB ENGINEERS MEX) is the firm's first office expansion internationally. Based in San José del Cabo in the state of Baja California Sur, the group's onsite day to day operations will be led by Jose Antonio Flores Ruiz as Degenkolb Mexico's Associate Principal and Engineering Manager. Daniel Zepeda will provide U.S. assistance and leadership as the Office Director from his home base in the Los Angeles Office. Although Degenkolb Mexico is new in name, its vision began to form with Jose nearly a decade ago.
Jose is a structural engineer with deep roots in Mexico as well as Degenkolb. After earning his undergraduate degree at a university in Mexico City, he then received his master's degree in New Zealand at the University of Canterbury. He started working as a structural engineer in Mexico City and onward to Southern California before joining the Degenkolb San Francisco office in 2010. During that time, he worked heavily with San Francisco Principal, Kirk Johnston, on a variety of projects. "I learned a lot during that period with Degenkolb. They were the most formative years of my career." In 2014, he decided it was time to relocate back to Mexico.
"However, I didn't leave Degenkolb altogether." Leveraging his academic and personal background, he returned to his birth country to provide a unique service that not many were qualified to do as a licensed structural engineer with diverse experience abroad. He continued working on retainer with Degenkolb in Puerto Vallarta until he finally settled down in San José del Cabo.
It was there that he founded his own company called Seis-Mex (Structural Engineering Integrative Services Mexico). As Jose was setting up his company, its partnership with Degenkolb influenced its trajectory. "I've been modeling the company based on the principles of Degenkolb, keeping the quality of our work and the respect for our employees and clients as a top priority. The wellbeing of all who collaborate with us is reflected directly in the quality of the services we provide." Seis-Mex operated successfully in Mexico, keeping a close collaboration with Degenkolb through Jose's work until a large confidential project in Cabo with highly demanding technical skills and an aggressive schedule catalyzed the merger⁠—thus creating Degenkolb Mexico.
The new office offers U.S. and Mexico-based clients a unique capability through a fully staffed and operating Mexico office that can service projects based in Mexico and other parts of Latin America. Additionally, there is growth potential and a diversification to Degenkolb's book of clients by expanding the firm's market and the impact of its engineering services across borders—bringing state-of-the-art structural and seismic engineering design practices to Mexico. Located in San José del Cabo, the office is easily accessible to all the Degenkolb offices with direct flights to other cities.
Jose remarks that he is proud of the opportunities being offered to the talented engineers in his country through Degenkolb. "The engineering opportunities that Degenkolb Mexico is providing to our local engineers don't come easy in Mexico."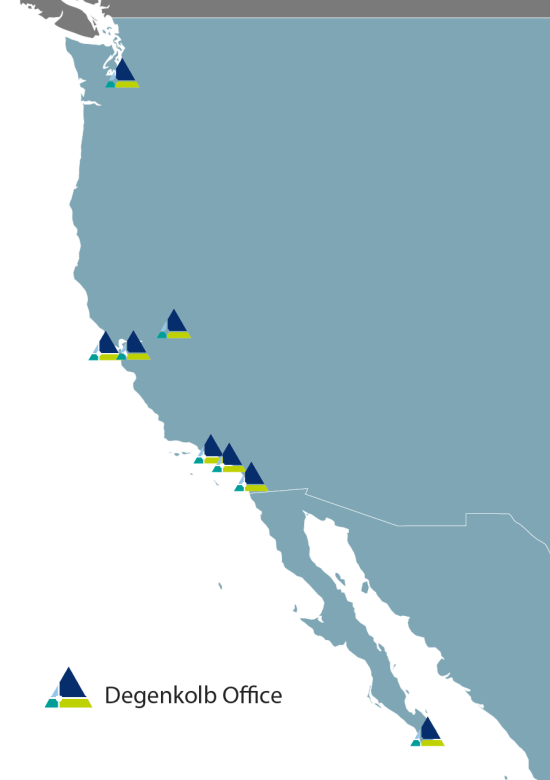 With the creation of Degenkolb Mexico, the office can become one of the top regional firms by offering our employees competitive benefits, compensation, and career growth opportunities not commonly found in the broader Mexican structural engineering community.
Stacy Bartoletti, CEO and Chair of Degenkolb Engineers, commented: "We are very happy to have Jose and his full team join the Degenkolb family.  We have maintained a strong relationship with Jose for many years and this transition is long overdue.  Our clients with operations in Mexico and Latin American can now rely on Degenkolb to provide our strong level of excellence and service to their local projects."
Daniel Zepeda, Principal in Degenkolb's Los Angeles office and Mexico Office Director, added: "It is definitely an exciting time at Degenkolb. We have a team of highly qualified Mexico engineers that will work hand in hand with our U.S. team to bring our high-end structural engineering expertise to our Mexico and Latin American clients."
Daniel Zepeda serves as the Mexico Office Director and liaison between Los Angeles, the wider firm, and Degenkolb Mexico. Jose serves as Associate Principal and Engineering Manager working on-the-ground to establish the Degenkolb Mexico relationships with clients.
If you'd like to learn more about Degenkolb Mexico, please reach out to Daniel Zepeda or Jose Antonio Flores Ruiz. We are excited with this opportunity, and we hope that you are too.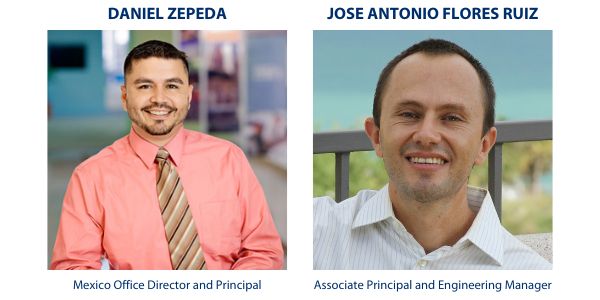 Contact Us
Daniel Zepeda | Mexico Office Director and Principal | dzepeda@degenkolb.com | 213.596.5000 (ext. 5014)
Jose Antonio Flores Ruiz | Associate Principal and Engineering Manager | jfruiz@degenkolb.com | 213.596.5961